Professional Affiliations
Pharmaceutical Resume Sample (Example)
This pharmaceutical resume sample hones in on two aspects of Alice's job search: her experience as a doctor and her experience in pharma sales.
In addition, I focused the content on core competenticies that are esepcially important in this industry: client-focused, consultative sales, solutions selling, relationship building,
account growth and retention, and solid follow-up strategies.

The pharma industry is one of the most competitive ones out there because of the potential income and the flexibility of the job. There are more candidates vying to get into pharmaceutical sales than probably any other sales position. For this reason, it is imperative you present a resume that speaks to the immediate impact you can make when you are hired. Request a quote or email your resume / questions.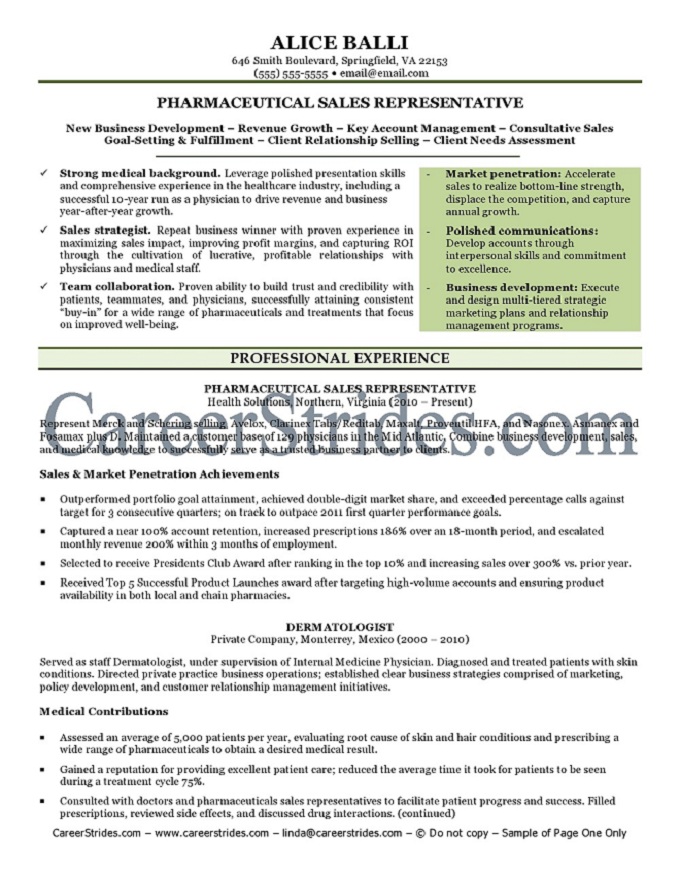 Next steps you can take:
1. Review more of my sales resume samples.
2. Submit your resume for a firm quote.
3. Email me with any questions you may have.