Pharmaceutical Resume Sample (Example)
This pharmaceutical resume sample hones in on two aspects of Alice's job search: her experience as a doctor and her experience in pharma sales. In addition, I focused the content on core competenticies that are esepcially important in this industry: client-focused, consultative sales, solutions selling, relationship building, account growth and retention, and solid follow-up strategies.
Only page one of this resume is visible. Copyrighted. Do Not Copy.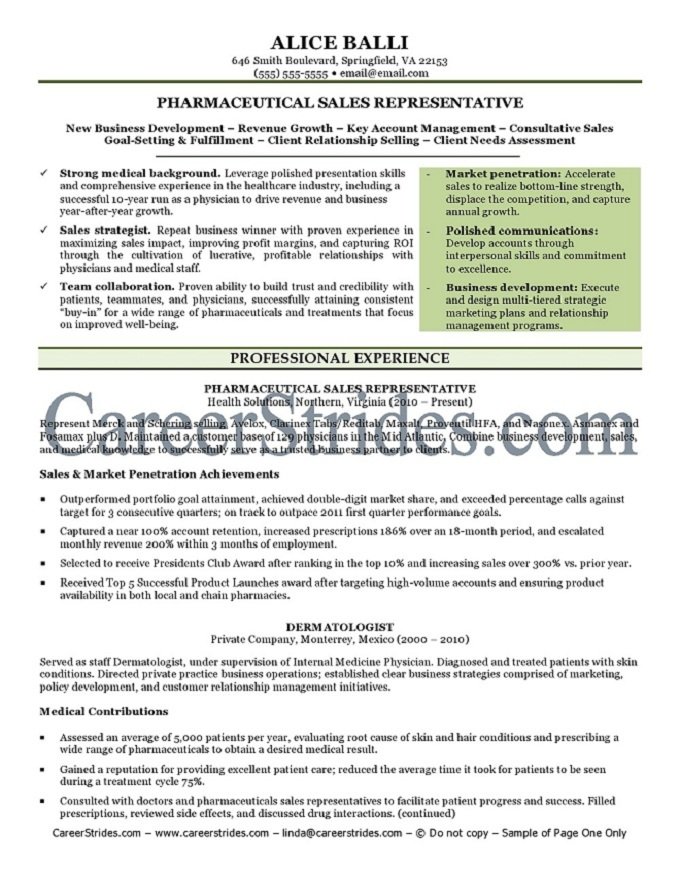 Let's Get Started
CareerStrides, Pharmaceutical Resume Sample
Email Resume
Interviewers make a snap judgment on your qualifications the moment their eyes land on your resume.
What does your resume say about you?