Plant Manager Resume Sample (Example)
Below is a sample of a plant manager resume I wrote for one of our clients. Visit my resume samples page to review additional examples. After reviewing my Plant Manager resume, consider my professional rewrite services where I write your resume from scratch. To learn more about my qualifications go to the online resume writer page.

Only page one of this resume is visible. Copyrighted. Do Not Copy.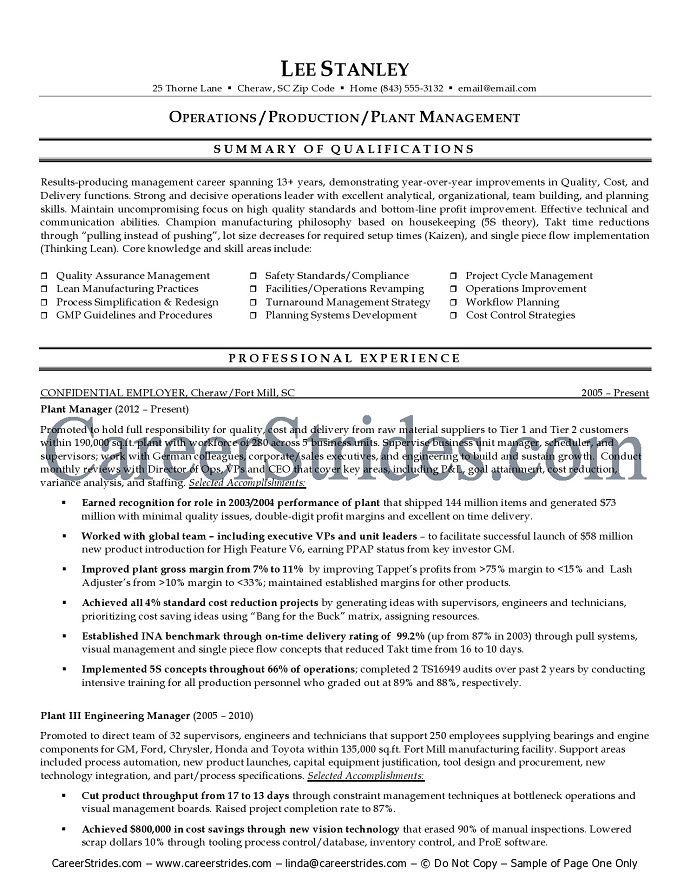 Submit Your Resume for Review


Don't have a resume to submit? No problem. Contact me at linda@careerstrides.com. After answering a few simple questions I will provide a firm quote.

For your reference, plant management resumes begin at $525 and increase depending on the complexity of the resume

.


If you are having difficulty with this form, email your resume and/or cover letter.

Thank you for your interest in CareerStrides. I look forward to working with you.