Construction Resume Sample (Example)
The construction field as many career opportunities from safety to engineering to sales. For the sake of illustration, I'll focus on project management and onsite construction. In essence, a construction resume relies, for the most part, on the following skills, knowledge, and abilities: planning and conceptualizing, ensuring projects are completed on time and within budget, and ensuring compliance with zoning laws. The construction resume sample below was written for a client who had great success in capturing interviews. Email to learn about my executive resume service and my qualifications as an online resume writer.
Only page one of this resume is visible. Copyrighted. Do Not Copy.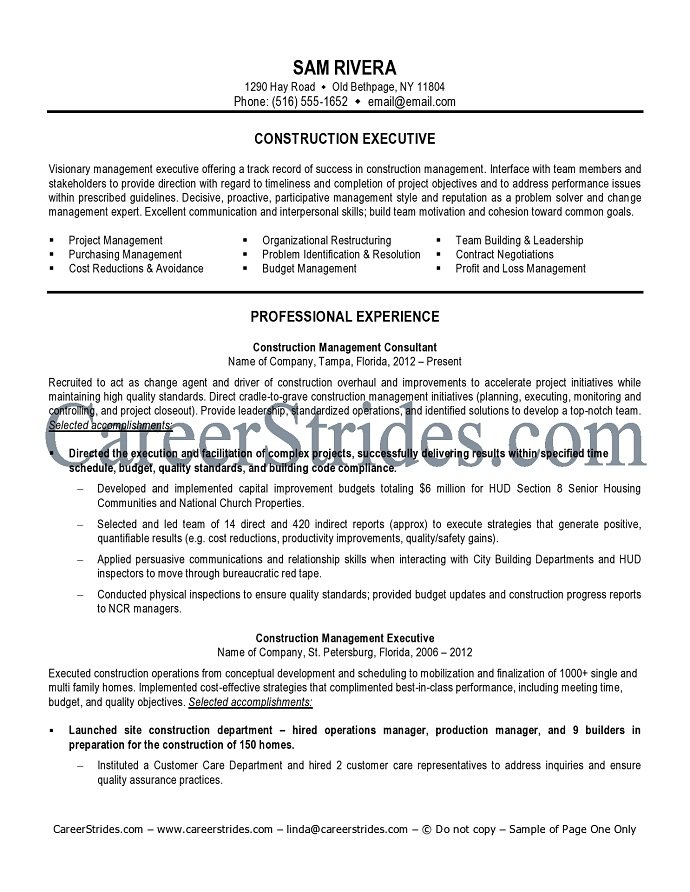 Ways to Contact Me
Linda Matias, NCRW, CIC, JCTC
Nationally Certified Resume Writer
Phone: (631) 403–2158
Email Resume: linda@careerstrides.com